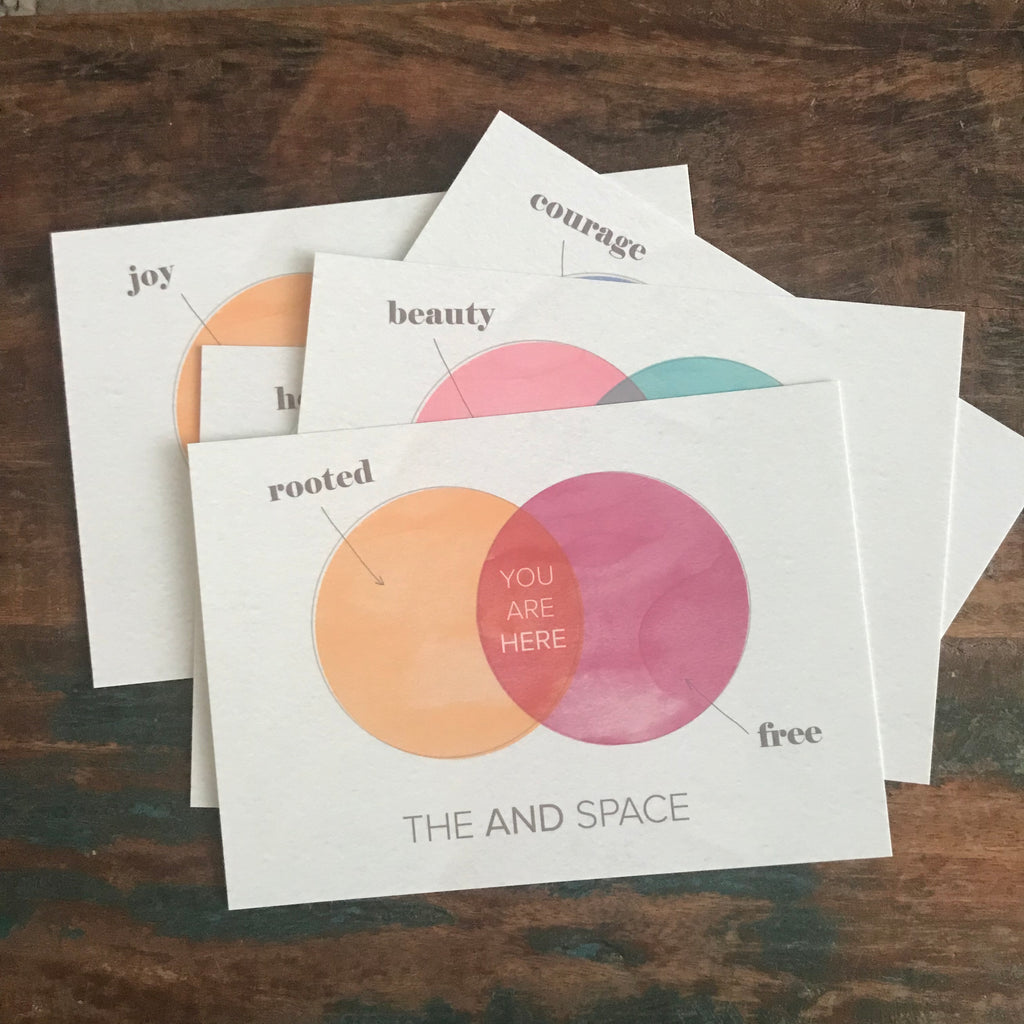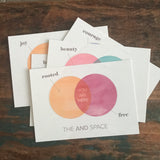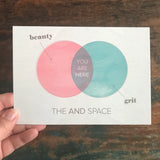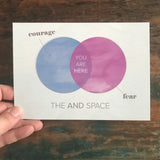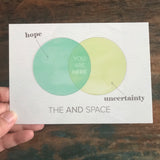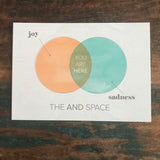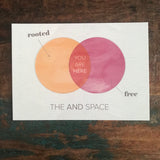 The And Space :: Prints
$5.00
Story
The And Space Collection honors the place where we navigate the beauty and the grit of life. It's the place where we hold the joy in one hand and the grief in the other, where we honor the messiness and choose to be brave. It's where we experience our daily routine while recognizing the longings inside us. 
I've chosen five "And Space" pairings for these postcards to help you navigate The And Space you're in or to help you support another person as they walk their path. 
We're all in The And Space in one form or another, and my hope is that this collection will become a companion for you as you remember you're not alone in all that life holds.
Details
Your 5"x7" print is printed on thick card stock and comes packaged in a sleeve. You can frame it, tape it right onto a wall in your home, put it on your inspiration board or fridge, or use it in your journaling projects. 
There are five to choose from:
Beauty & Grit reminds us that the pearl needs that grit of sand to form and helps us remember that the tough stuff in life is so often what makes us beautiful.
Rooted & Free reminds us that we can feel deeply rooted in who we are and still be free. We can honor the everyday moments and still reach for the longings inside us. Yes. Yes. Yes.
Courage & Fear help us honor those moments when we hold fear in one hand and courage in the other and make the choice to move forward. One breath. One step. Repeat.
Hope & Uncertainty reminds us that we can be honest when we're in moments of grief, disbelief, and uncertainty, and we can feel hope as we move through the world. We can hold both. 
Joy & Sadness reminds us that we really can be sad and still have moments of joy as we navigate The And Spaces that make up our lives.
You can also choose to purchase all 5 prints and receive a discount.
Turnaround & Shipping: This item usually ships within 3-5 business days of order placement unless ordered with another item with a longer turnaround time. I ship via USPS, and due to challenges the postal service is experiencing, packages are taking longer than usual. Your order will be packaged with love and care. All packages ship with tracking.
International customers: Before you place your order be sure to read my shipping policies especially if this is the first time you've ordered from a small business in the US.
The And Space is a copyright of Liz Lamoreux. The magical Evan Leah Quinn designed these prints.