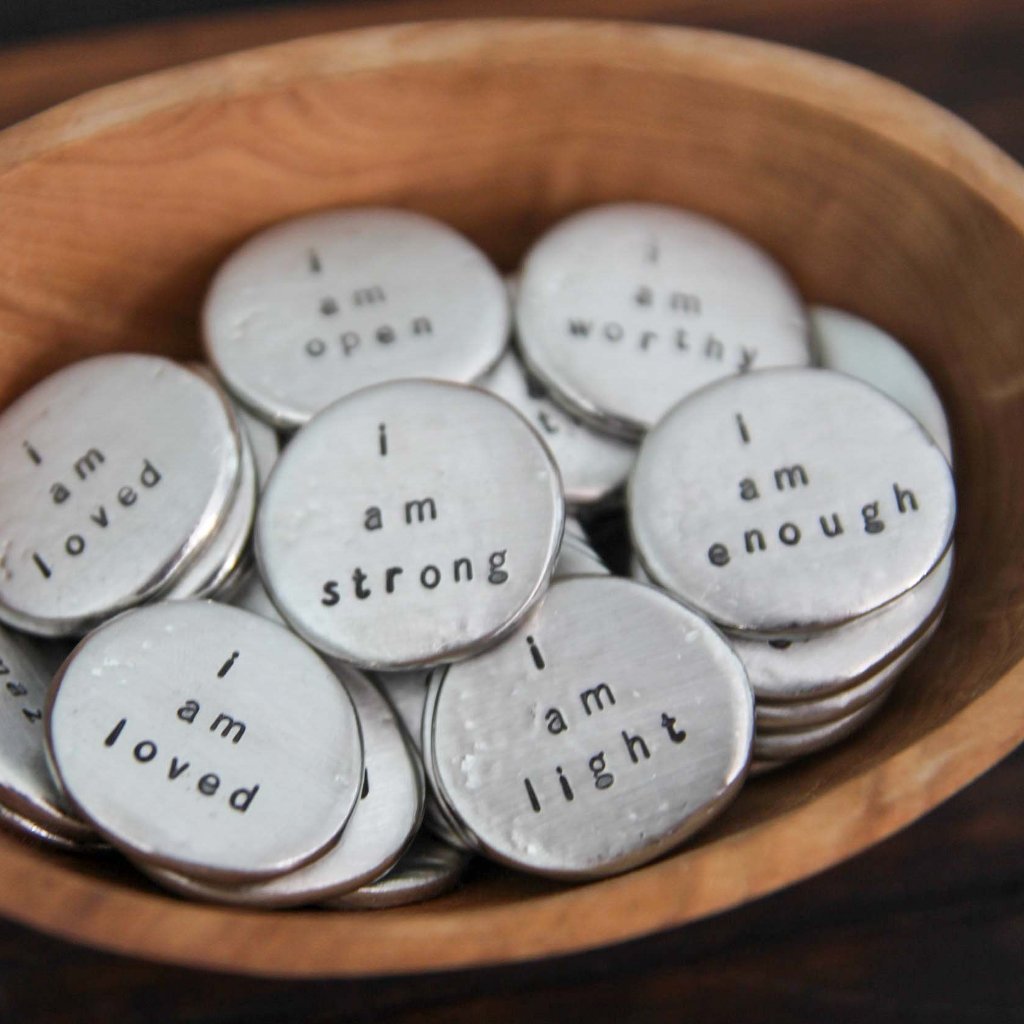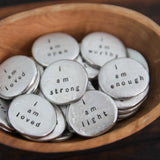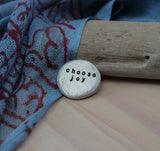 Custom phrase on medium pocket talisman
$18.00
The details
This listing is for a custom PHRASE of up to 18 letters/spaces to be hand stamped on the medium round pocket talisman as shown in the photos. It comes packaged in a cloth bag for your pocket or to give as a gift along with a beautiful instruction card. 
PLEASE NOTE: The medium talisman is ONE INCH in size and can fit words up to 9 letters only and up to 18 letters/spaces total. If your custom phrase is longer, please order the large round pocket talisman. 
How to use your talisman
The pocket talismans are reminders for you to carry with you on your journey. You can put one in your pocket like a stone, and each time you feel it take a deep breath and remember you are not alone. You can hold it in your hand and rub your fingers along the words and let yourself focus on your mantra. You might also want to place one on your altar, next to your bed, or even in your cubicle at work. It can remind you to just be right here and know that you are enough.
Note: Each of these talismans are made by hand and each letter is hand stamped, so the letter placement will vary. Our talismans are very organic in appearance. Your piece will be made with love just for you.
Turnaround & Shipping: Customized items usually ship within 10-15 business days of order placement unless ordered with another item with a longer turnaround time. I ship via USPS, and due to challenges the postal service is experiencing, packages are taking longer than usual. Your order will be packaged with love and care. All packages ship with tracking.
International customers: Before you place your order, be sure to read our shipping policies, especially if this is the first time you've ordered from a small business in the US.