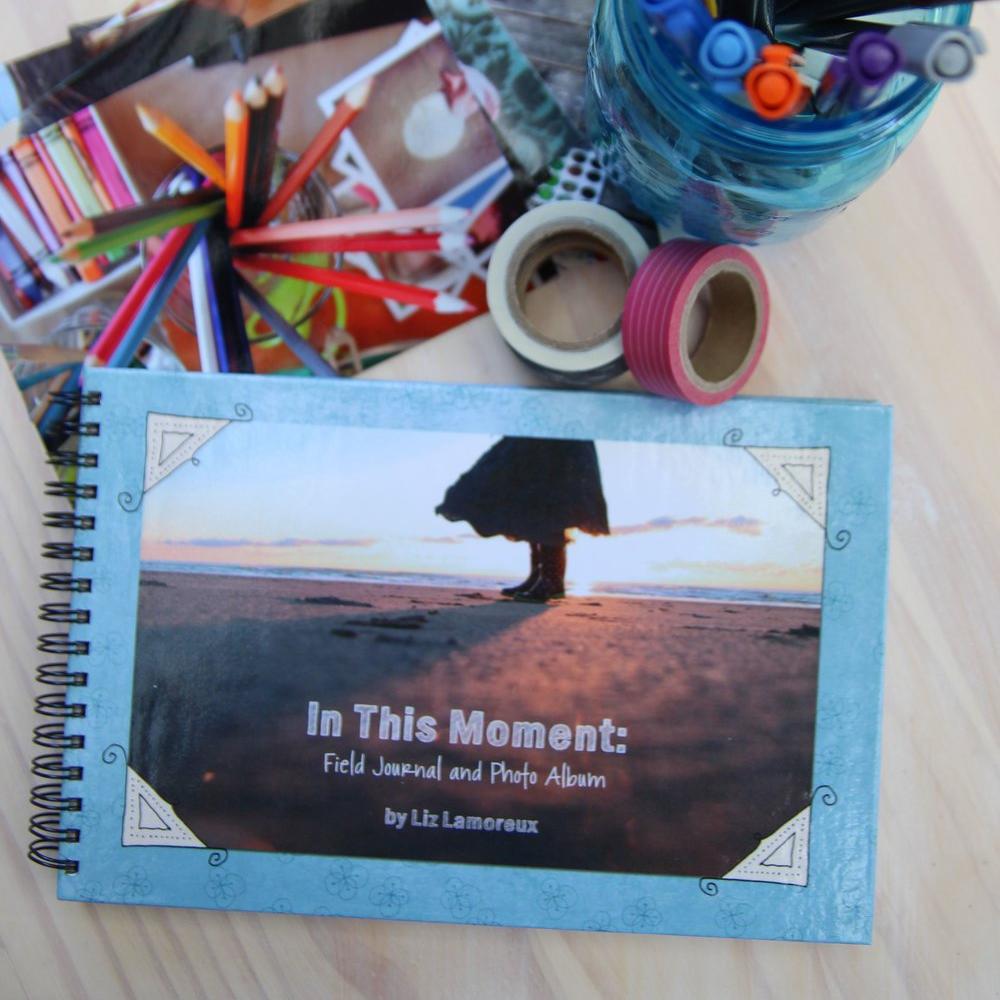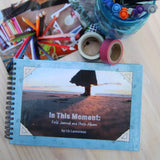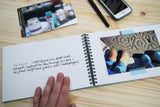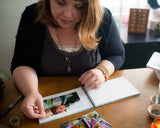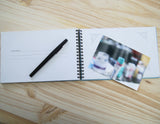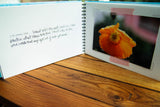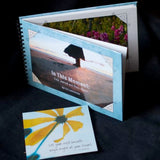 in this moment: field journal and photo album
$12.00 $15.00
The In This Moment: Field Journal and Photo Album is a beautiful journal you can fill with your photos and words that tell the story of where you are right now. It is your reminder to see and to notice, to root yourself deeply in the beauty of your everyday life (even on the messy, rainy, tough days). The prompts throughout the journal are the prompts I turn to daily, and they give you a place to begin. There are also blanks pages for you to come up with your own prompts and ideas. 
In This Moment really is a mindfulness meets photography course that arrives in your mailbox. You can actually hold it in your hands, so that it doesn't get lost in your inbox. 
The photos here give you a glimpse into how I use this journal. You can see the lines for your writing + spaces for your photos that are just waiting for you.
Hard cover double-wire bound 86 pages, including 27 writing and photo prompts.
Written with photos by Liz Lamoreux
Published by Jen Lee Productions
Designed by Liz Kalloch
Turnaround & Shipping: This item usually ships within 3-5 business days of order placement unless ordered with another item with a longer turnaround time. I ship via USPS, and due to challenges the postal service is experiencing, packages are taking longer than usual. Your order will be packaged with love and care. All packages ship with tracking.
International shipping: Please note that due to the weight of this book, your shipping will be higher than it is for other items in the shop. It will be calculated in your shipping cart, so you can see your total before ordering. Before you place your order be sure to read my shipping policies especially if this is the first time you've ordered from a small business in the US.