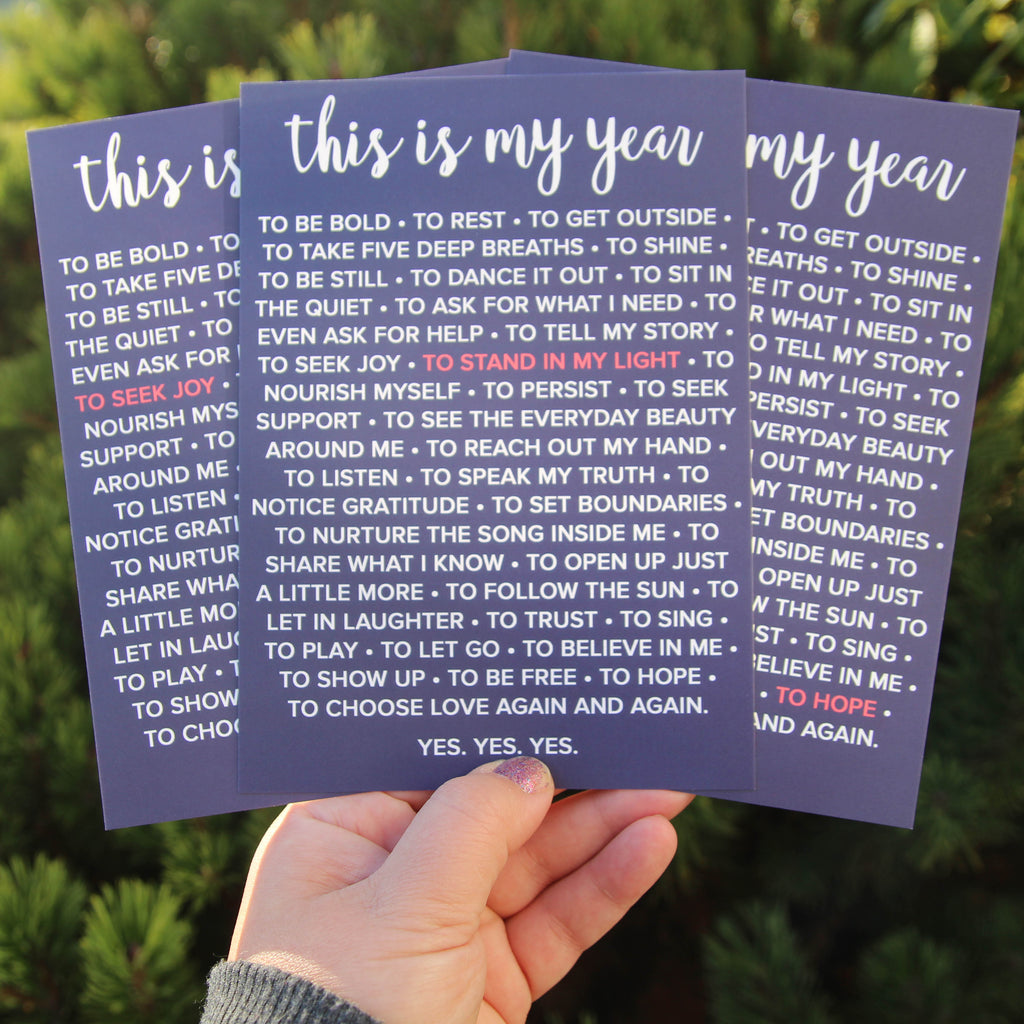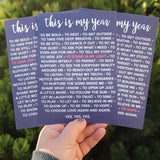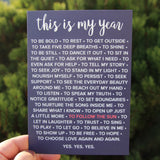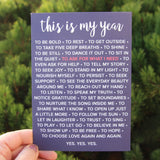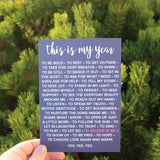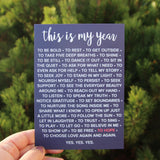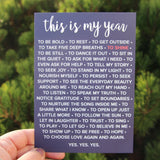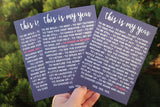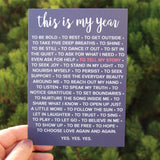 This Is My Year Manifesto
$5.00
The This Is My Year Manifesto is an invitation to step into the story you most want to unfold this year. They make great holiday, birthday, beginning of school, and new year gifts.
When I was dreaming up the idea of a manifesto for the year, I was talking with a friend and started describing how I most hoped people would feel when thinking about the possibilities of a new year. As I said aloud "This is my year: to be bold to be still to choose love," we knew I was on to something good.
So I wrote the This Is My Year manifesto and created this print just for you.
Part declaration and part prayer, this manifesto is about how you want your year to unfold, the self-care you'll practice, how you'll love others and yourself. It's about how you'll stand in what I call The And Space - the place where we hold beauty in one hand and the tough stuff in the other. It's less a "what I want to-do" kind of manifesto and more "how I want to move through the world" intention.
And I hope you will find yourself within its words.
This version of the manifesto has a fun new element to it - I've chosen 14 of the phrases inside the manifesto and highlighted them in pink in 14 different designs (see the photos for a few examples). I will choose yours just for you and invite you to trust that you'll receive the one you most need right now. The photos show just a few of the possibilities (but all the manifestos have the same words - just different phrases highlighted in pink). If you order several, you'll receive different designs.
Your 5"x7" manifesto is printed on thick card stock and comes packaged in a sleeve. You can frame it, tape it right onto a wall in your home, put it on your inspiration board or fridge, or use it in your journaling projects. 
Turnaround & Shipping: This item usually ships within 3-5 business days of order placement unless ordered with another item with a longer turnaround time. I ship via USPS, and due to challenges the postal service is experiencing, packages are taking longer than usual. Your order will be packaged with love and care. All packages ship with tracking.
International customers: Before you place your order be sure to read my shipping policies especially if this is the first time you've ordered from a small business in the US.
This Is My Year Manifesto is copyrighted by Liz Lamoreux.