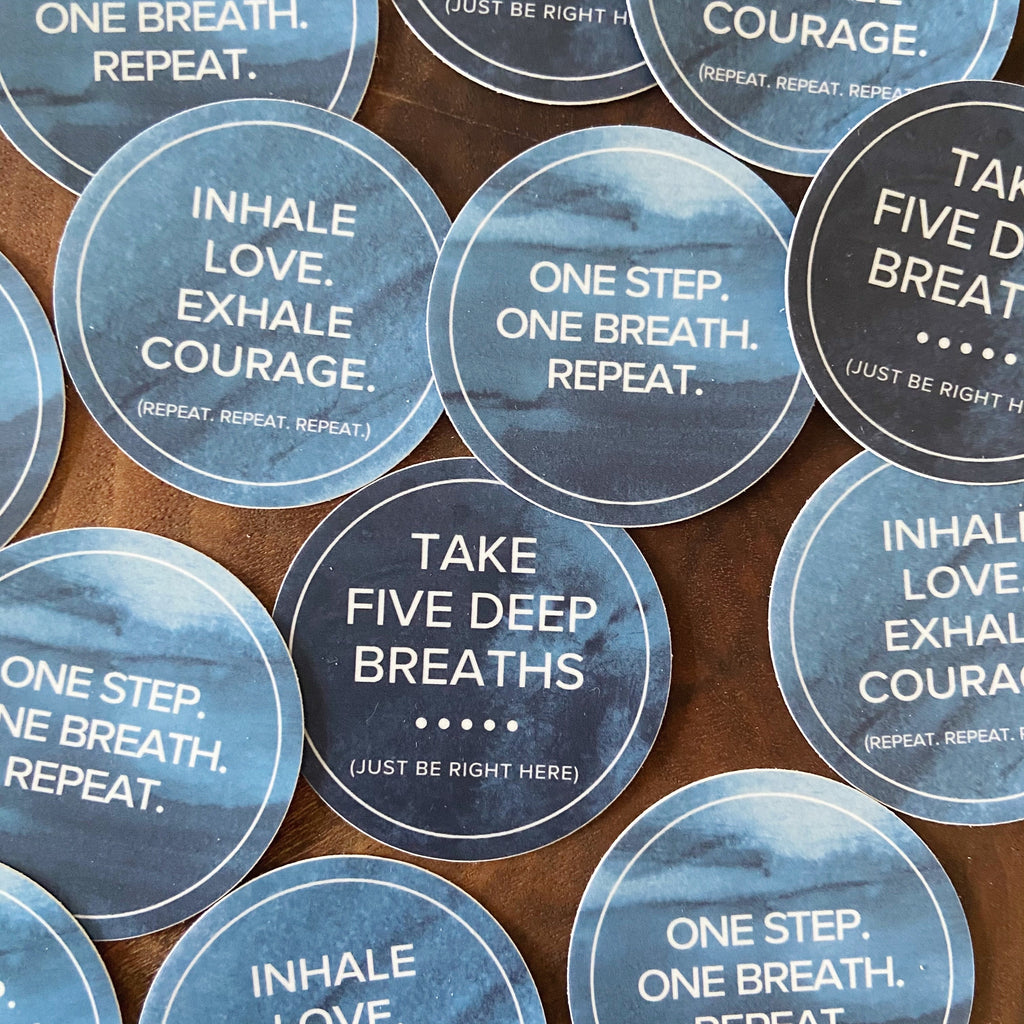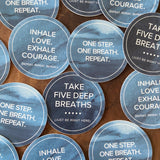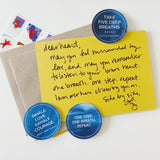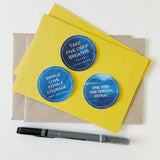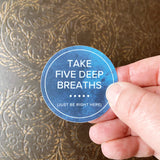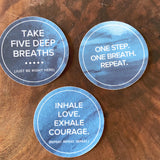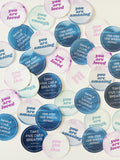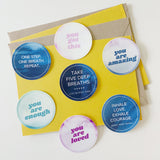 the "inhale, exhale" stickers
$2.25
These stickers invite you to remember to breathe. They include three of my favorite mantras that I use to stay present amidst it all.
You can choose from:
inhale love. exhale courage. (repeat. repeat. repeat.)

take five deep breaths (just be right here.)
one breath. one step. repeat.

or save and purchase a set of all 3! 
These vinyl 2" stickers are ready for indoor or outdoor use! They can go right onto your water bottle, laptop, or any other place you choose. You can send them to friends and loved ones. You can use them in your art journal or scrapbooking projects. Or you could even leave them in public for people to find so they remember to breathe as well. 
The last two photos show all of the available Soul Mantras stickers. 
Turnaround & Shipping: This item usually ships within 2-5 business days of order placement unless ordered with another item with a longer turnaround time. I ship via USPS, and due to challenges the postal service is experiencing, packages are taking longer than usual. Your order will be packaged with love and care. All packages ship with tracking
International customers: Before you place your order, be sure to read my shipping policies, especially if this is the first time you've ordered from a small business in the US.